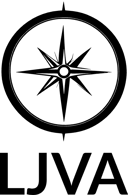 LJVA has been delivering expert guidance for international expansion into markets known for their challenging accessibility. Our expertise ranges from establishing partnerships and alliances to fostering commercial development.
Our services include facilitating business interactions in and between the following regions:
Guiding businesses from the Baltic States to Japan and Southeast Asia

Assisting ventures from Japan and Southeast Asia in entering the Baltic States and CIS countries
LJVA guides you in navigating your target markets at every step, addressing your requirements with solutions designed for both medium and long-term objectives.
Our team has been assisting for various sectors
Industry
Energy and Environment - Electricity transmission and distribution solutions, electricity storage, photovoltaics (PV), concentrated photovoltaics (CPV), cooling systems for nuclear ;

Automotive - Relays, sensors, hydrogen cycle ;

Aerospace and Defense - Pneumatic and hydraulic applications, plating ;

Pharmaceuticals - Wound care products ;
New Technologies & Innovation
Robotics - AI, battery, Automation systems ;

IT and IoT - Explainable AI, SaaS, driving assistance system, connectivity ;
Retail
Beauty and Cosmetics - Hair beauty, Fashion, Luxury ;

Agribusiness - Wine, food, sake ;
Services and Support
Education and leisure - HR, business schools, think tanks ;

Hospitality and Tourism - Hospitality, real estate ;

Public Sector - Public organizations, authorities, local governments, television network ;